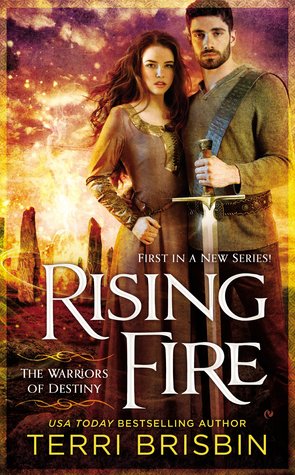 Genre: Fantasy/Paranormal/Romance
Series: Stone Circles #1
Source: Received for an honest review from the publisher.
Series: A Novel of the Stone Circles (Book 1)
Mass Market Paperback: 352 pages
Publisher: Signet (March 3, 2015)
Language: English
ISBN-10: 0451469070
ISBN-13: 978-0451469076
(Courtesy of Goodreads)
What if the standing stones and stone circles across the old Celtic world had a secret origin and use? What if some opened into another world? What if the goddess of fire was trapped beneath one?
Lovely and innocent, Brienne of Yester has always been able to manipulate fire, but when her powers suddenly surge, the simple life she once knew explodes.
Handsome, fearless, and commanding, William de Brus has been summoned by the king to investigate a nobleman rumored to have powers linked to the fabled fire goddess. When he chances upon Brienne, his desire for her is immediate. But as his mystical quest unfolds, William realizes that she is at the center of it — for Brienne possesses the very power he has been sent to vanquish….
As their attraction deepens, William attempts to free Brienne from the dark force beginning to control her — even when his duty demands that he treat her as an enemy. With emotions flaring, fire rising, and evil threatening at every turn, can the two lovers survive the coming battle and save all of humanity?
MY THOUGHTS:
RISING FIRE by Terri Brisbin is a fascinating Fantasy/Paranormal Romance. #1 in her new "Stone Circles" series. WOW! What a amazing beginning! The world building is wonderful and intriguing. The characters are challenging, engaging and endearing. A delightful and riveting new series.
Well written, with rich details, and an old Celtic world. Simply put WOW!
I loved the intrigue and the promise of more to come. With danger, mystic powers, fantasy, romance, the power of fire, secrets, and a  great battle. Well done, Ms. Brisbin! I look forward to the next installment. For fans of Fantasy as well as Paranormal, Old Celtic readers and Romances, alike.
*Received for an honest review from the publisher*
Rating: 4.5
Heat rating: Hot
Reviewed by: AprilR, courtesy of My Book Addiction and More