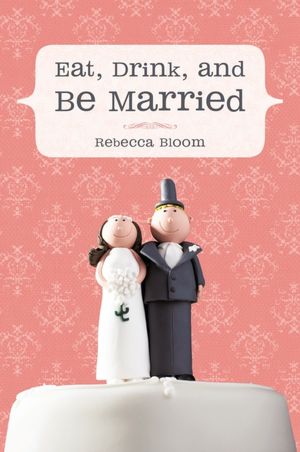 Eat, Drink, and Be Married
Author: Rebecca Bloom
Publication Date: 8/22/2011 (iUniverse, Incorporated )
ISBN-13: 9781450295079
Source: received for the purpose of an honest review
Book Description (Barnes & Noble):
When college friends Kate, Nina and Zoë take holiday from their busy schedules on opposite coasts to join their former roommate, Hannah, for her wedding in Lake Tahoe, they not only bring suitcases packed with what-not-to-wear bridesmaid dresses, but baggage of a more emotional kind.
Supported by a variety of eclectic characters determined to wreck havoc on their carefully organized lives, each woman is forced to come to terms with her past before she walks down the aisle. Zoë must learn how to reveal a vulnerability beneath her bravado before she can finally open her heart. Kate needs to reclaim her identity before she can regain her strut. Nina must heal her own inner child so she can provide for another. Hannah needs to release a ghost in order to recover her spirit.
A bottle of booze, a host of laughs, a hankie or two worth of tears, and seventy-two hours among those who know and love them the most is the perfect recipe for four women to Eat, Drink, and Be Married.
My Thoughts:
I absolutely loved this book. It had a great concept, and fantastic dynamic characters. The novel was written in third person, and followed the lives of 4 women (Kate, Nina, Zoë, and Hannah) as they struggled with personal change through the events of one wedding. I loved that the problems that each of the characters dealt with, are similar to problems women are universally challenged with everyday. It made it easy to make a connection to the story, as well as identify with the characters personally.  I definitely recommend to those of you who enjoy fun, witty, and moving novels.
Rating: 4 ½
Heat Rating:  Sweet
Reviewed by: KatieB
*Received for the purpose of an honest review*